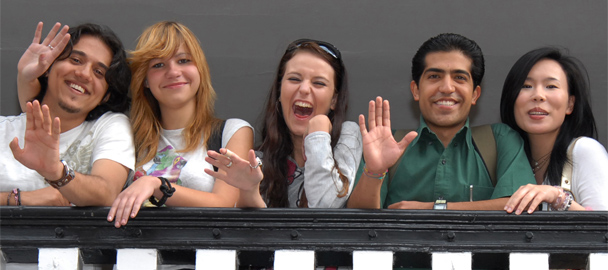 Students on "The Rows"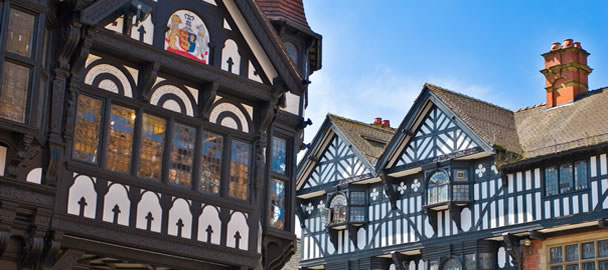 Typical Black & White Architecture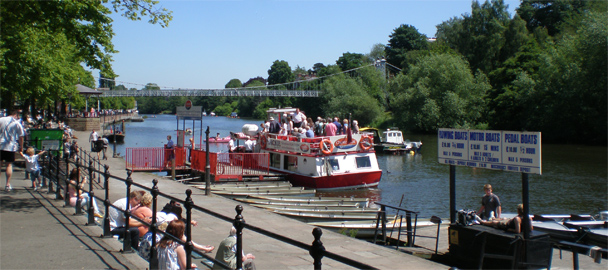 The River Dee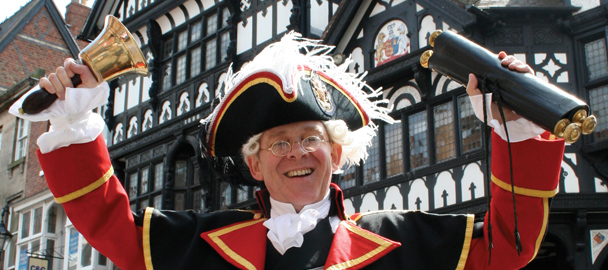 The Town Crier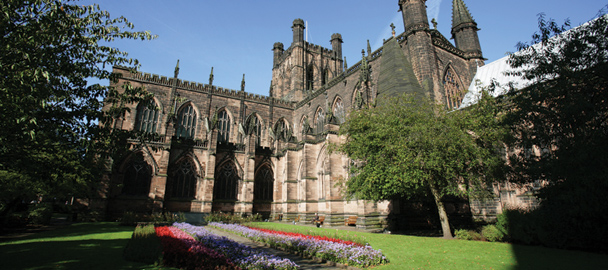 Chester Cathedral
Chester
The heritage city of Chester is a wonderful location for an English language course for students of all ages. It is also an excellent base for exploring the vibrant cities and beautiful countryside nearby.
Chester is a marvellous city to live in and to study in. Our students always love Chester and feel comfortable and at home here. It is a very "English" city, incorporating everything that people think of as typically English, from black and white houses to beautiful parks and gardens. Chester is also a perfect combination of traditional and modern culture. This means that there is a lot for English in Chester students of all ages to see and do throughout the year.
Our city is the perfect size; big enough to offer a really good range of services but not too big to be impersonal. The population is 120,000. Chester is a thriving university city and is popular with young people. It is one of Britain's most famous heritage cities with a 2,000 year history. It attracts 8.25 million tourists each year. Tourism is important for the city so the tourist infrastructure is very well-developed. Chester is a safe and welcoming city and both old and young students alike will find something to enjoy.
Not only is Chester a great city, but there is a lot to explore in the surrounding area. Chester is the gateway to the coast and mountains of North Wales. The big cities of North West England (Liverpool and Manchester) are easily accessible. There are also many major tourist attractions within easy travelling distance of Chester.