The 25+ Course is run in our Language Training Centre. This is a separate, historic building opposite the main school. The centre provides a comfortable learning environment with good training and technology facilities, including iPads, Apple TVs and projectors. There is a computer room and free WiFi Internet access throughout the building. Students and trainers can meet, read, relax and enjoy free tea and coffee facilities in the spacious lounge.
Everyone is busy and it is not always easy to find time for an English language course. The 25+ Course is designed to make the best use of a short period of study. We aim to improve your confidence and accuracy when you speak English. The course includes:
English language work with a focus on Spoken English and conversation skills
Lessons are designed to develop confidence in using English in both social and professional situations
An adult environment in a building dedicated to our mature students over the age of 25
Social events and excursion possibilities to help you make the most of your short stay in Chester
You will complete a questionnaire prior to your course and our staff will design the course programme to reflect your needs. With our small classes learning is highly effective and personalised.
Watch the video introduction to our 25+ courses
Tuition Fees & Online Booking for courses in 2021
Tuition fees include:
e-Chester - e-Chester is our online guided learning programme. You can have free, full access to e-Chester from the time of booking, during your course and for 6 months after your course finishes.
Self-Access Centre - A teacher is available to help you in our well-equipped centre for up to an additional 4¾ hours a week.
Review Sessions - Regular meetings to discuss your progress / study plans.
There is a registration fee of £90.00 for all bookings. For information on deposits, payment of fees and our refund policy including cancellations please see our terms and conditions.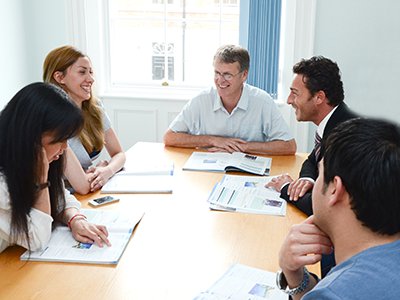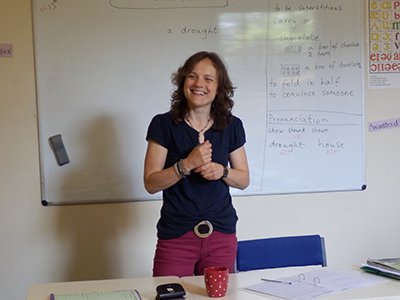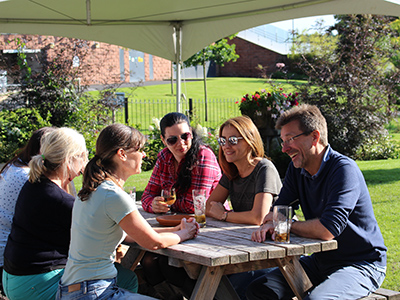 Sample Timetable (Intermediate)
Homework will be set regularly throughout the programme.