Our General English Courses aim to develop your ability to communicate effectively in English. All aspects of language are covered with an emphasis on speaking and listening. These carefully structured and flexible courses give you an opportunity to select from a range of afternoon classes. This enhances and personalises your learning.
Watch the video introduction to our General English courses
Tuition Fees & Online Booking for courses in 2021
Tuition fees include:
e-Chester - e-Chester is our online guided learning programme. You can have free, full access to e-Chester from the time of booking, during your course and for 6 months after your course finishes.
Self-Access Centre - A teacher is available to help you in our well-equipped centre for an additional 6¼ hours a week.
Tutorials - Regular meetings to discuss your progress / study plans.
There is a registration fee of £90.00 for all bookings. For information on deposits, payment of fees and our refund policy including cancellations please see our terms and conditions.
Course Programme (Morning)
All students follow a course-book based morning programme from 09.30 to 13.00 in classes at an appropriate English language level. You will see two teachers; one focussing on general language development and the other on the development of language skills. In all lessons the emphasis is on spoken English.
Course Programme (Afternoon)
Afternoon lessons run from 14.15 to 15.45. There is a lot of choice in the programme. You will discuss your needs with the academic team and choose the most appropriate afternoon classes. Afternoon classes are flexible and you can change your options as your needs change. The range of afternoon classes offered will also change from time to time to reflect the overall composition of students in the school. Options include a range of skills and communication classes preparing you to function more effectively in your everyday life, in the workplace and in your academic studies.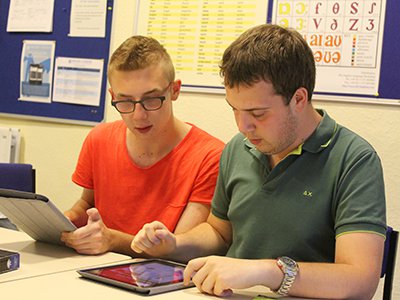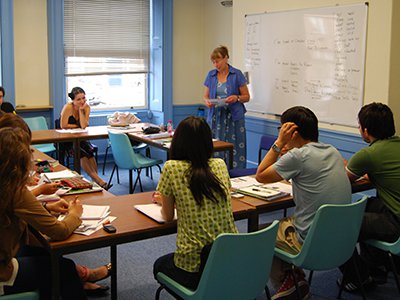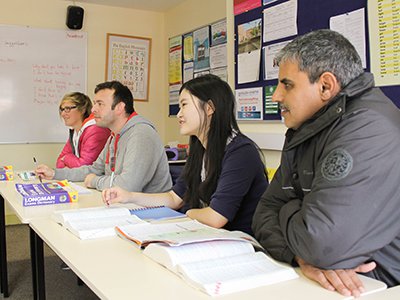 Sample Timetable (Intermediate)
Daily homework is set by morning teachers.
Students at A1 level have extra General English classes in place of afternoon Option Classes.
Extra options available in the summer include English through Drama and Focus on Chester.
Individual Lessons
Students on a General English Course can combine their course with additional individual lessons.