English in Chester has been running Summer Courses for Teenagers for many years. We aim to offer our young learners a fun, enjoyable and challenging course that will make them more confident about their English. The special features of our courses are:
No large groups, so every student is known and treated as an individual
A high staff to student ratio (1:10) – for extra care at all times
A maximum of 120 students, allowing us to give a lot of attention to every student
An excellent nationality mix - giving more opportunity for students to speak English
A varied, high quality social programme
Very good homestay accommodation with welcoming and caring families
Watch the video introduction to our Summer Courses for Teenagers
Tuition Fees
| Week starting | Tuition plus social programme per week | Accommodation per week | Total package price per week |
| --- | --- | --- | --- |
| 28 Jun, 5 Jul, 12 Jul, 19 Jul, 26 Jul 2021 | £425.00 | £178.00 | £603.00 |
| 2 Aug, 9 Aug 2021 | £370.00 | £178.00 | £548.00 |
Online Booking
Package price includes - tuition and social programme, homestay accommodation (shared or single), breakfast, dinner and a packed lunch.
Package price excludes - £90.00 registration fee, two-way local airport transfers (£130.00) or Meet & Greet service (£160.00).
Social programme includes (per week) - 2 project based afternoon, 1 half-day excursion, 2 half-day activities, 2 evening events, 1 full-day weekend excursion on all mid-course weekends.
For information on deposits, payment of fees and our refund policy including cancellations please see our terms and conditions.

The Programme
Morning lessons (09.30 - 13.00) focus on actively improving communication in spoken English. There is a language focus, enabling you to use language structures with confidence, and a skills focus to improve your spoken and written English using newspapers, magazines, radio programmes, poems and songs.
The afternoon excursion/activity programme is one of the outstanding features of the course. It is an integral part of the whole language learning experience and is designed to be enjoyable and stimulating. It is also an opportunity to develop language, social and sporting skills.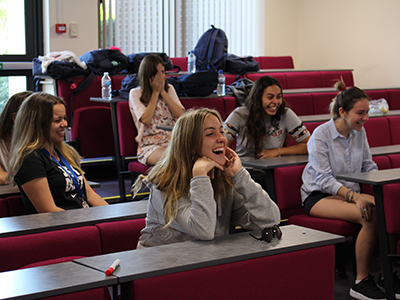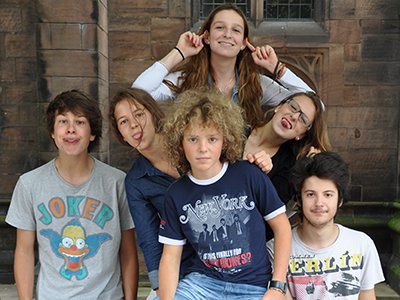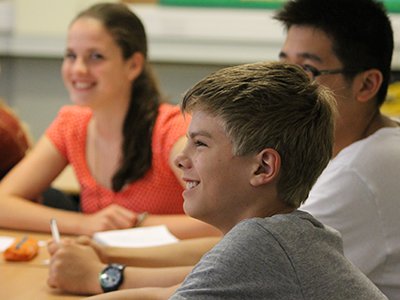 Sample Social Programme
*The following choices feature on the Options programme: Football, Tennis, Volleyball, Drawing, Camera Club, Drama, Dance, Singing, Exam preparation workshop.
The programme is provisional and may change. Saturday excursions are only for students staying the following week.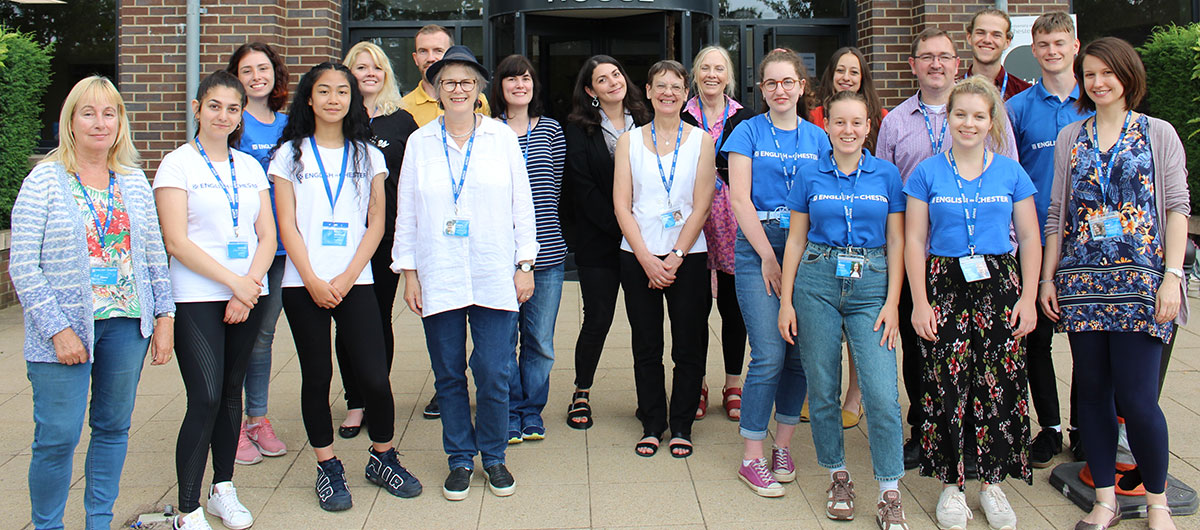 Our Summer Course for Teenagers Team
Groups
If you are an Educational Tour Operator or a teacher and would like to send a mini group (max 15 students and 1 leader) please email Jenny Rush at [email protected] with your requirements and we will get back to you with a quotation.
We also take larger closed groups out of season. Click here for more information about our Courses for Groups.